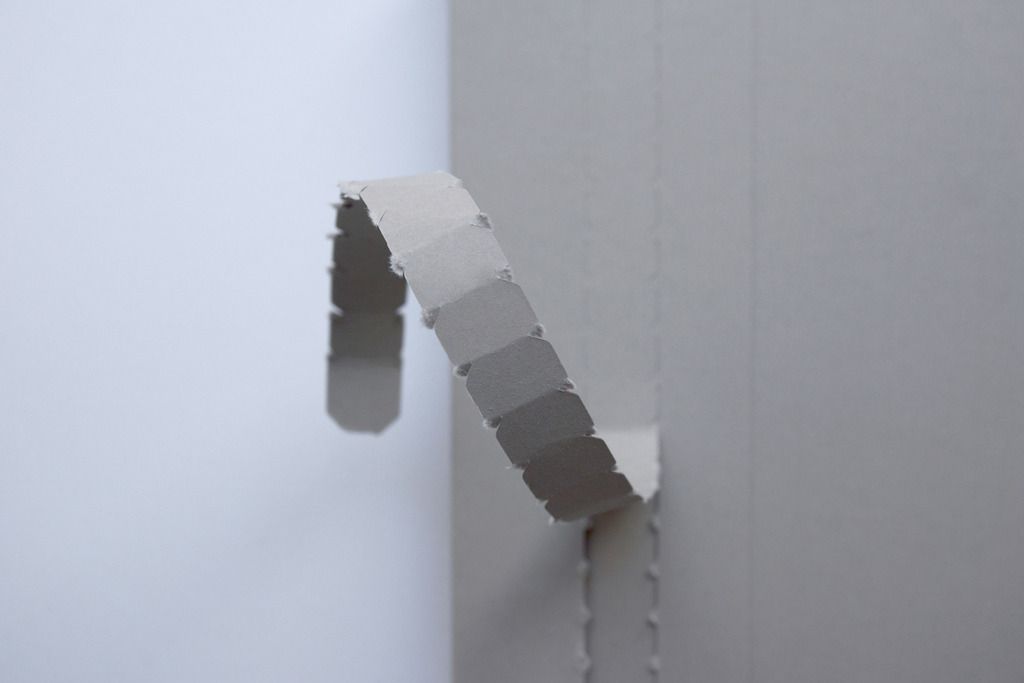 Wayne McGregor is Resident Choreographer of The Royal Ballet, and the Director of Studio Wayne McGregor, the Resident Company of Sadler's Wells Theatre in London. He is one of the most inventive and challenging choreographers working today.
We were asked to make a book to herald the opening of McGregor's ambitious new dance studio, one part of the vast former Broadcast Centre in the Queen Elizabeth Olympic Park. The aim of the book is to inform McGregor's supporters and generate funding for the project.
Site work has only just begun, so there are no images of the finished space. Instead there were images of the existing empty warehouse, and architect-generated visuals of the finished project. We chose to alternate these, presenting before and after shots of the same views.
Neither set of images featured people and the grand proportions of the space mean it is difficult to perceive the scale. When we proposed placing dancers in the space, McGregor demurred, since any dancer would unavoidably reference specific former productions either by their pose or costume.
Instead we conceived abstract figurative elements. These alleviate the missing sense of scale and relate both to the current site – where piles of iron filings are found – and to the future space, with its 'transactions of energy' created by or between performers.
Extrapolating that idea, we designed a new and unprecedented typeface. Each letter is unique and created using a computer algorithm.
All is brought together by the books' only text, a fourteen line poem written by Uzma Hameed and McGregor himself.
The new structures, which include three dance studios, a gym and offices, are placed inside the warehouse space, and respect its fabric. Echoing this the construction of the book is visible, explicit, and with a somewhat industrial aesthetic. Rough simple materials give way to a highly polished central section and the figurative elements are elevated with the use of foil and varnish.
The book was distributed to supporters in a specially made sleeve and accompanied by a numbered and signed card.